Some says that camping is the best and the cheapest therapy for your body and mind. Some of us prefer to camp in the mountains, some of us prefer to camp by the lake, ocean, river or even waterfalls. The noise from the water, from the waves or from the birds, positively affects your brain, stimulates positive vibes and gives you deep and quality sleep.
What about you, what kind of camper are you, where do you prefer to camp and do you enjoy all the benefits from it? What is your favorite camping site?
Here are 5 of the most beautiful camping places in the world.
1. Devon, England

Source Wikipedia: Devon is a county in southwest England. It encompasses sandy beaches, fossil cliffs, medieval towns and moorland national parks. The English Riviera is a series of picturesque, south-coast harbour towns including Torquay, Paignton and Brixham. The South West Coast Path follows the coastline, taking in the towering cliffs of the northern Exmoor Coast and rock formations on the fossil-rich southern Jurassic Coast.
2. New Zealand, Mount Cook National Park
Source Wikipedia: Aoraki / Mount Cook is the highest mountain in New Zealand. Its height, as of 2014, is listed as 3,724 metres. It lies in the Southern Alps / Kā Tiritiri o te Moana, the mountain range which runs the length of the South Island. A popular tourist destination, it is also a favourite challenge for mountain climbers.
3. The Alps, France
Source Wikipedia: The Alps are the highest and most extensive mountain range system that lies entirely in Europe, stretching approximately 1,200 km across eight Alpine countries: France, Switzerland, Monaco, Italy, Liechtenstein, Austria, Germany, and Slovenia.
Elevation: 4810 meters / 15780 feet's
Highest point: Mont Blanc
Length: 1200 km / 750 mi

4. Zion National Park, Utah, USA
Source Wikipedia: Zion National Park is a southwest Utah nature preserve distinguished by Zion Canyon's steep red cliffs. Zion Canyon Scenic Drive cuts through its main section, leading to forest trails along the Virgin River. The river flows to the Emerald Pools, which have waterfalls and a hanging garden. Also along the river, partly through deep chasms, is Zion Narrows wading hike.
5. Vancouver Island, British Columbia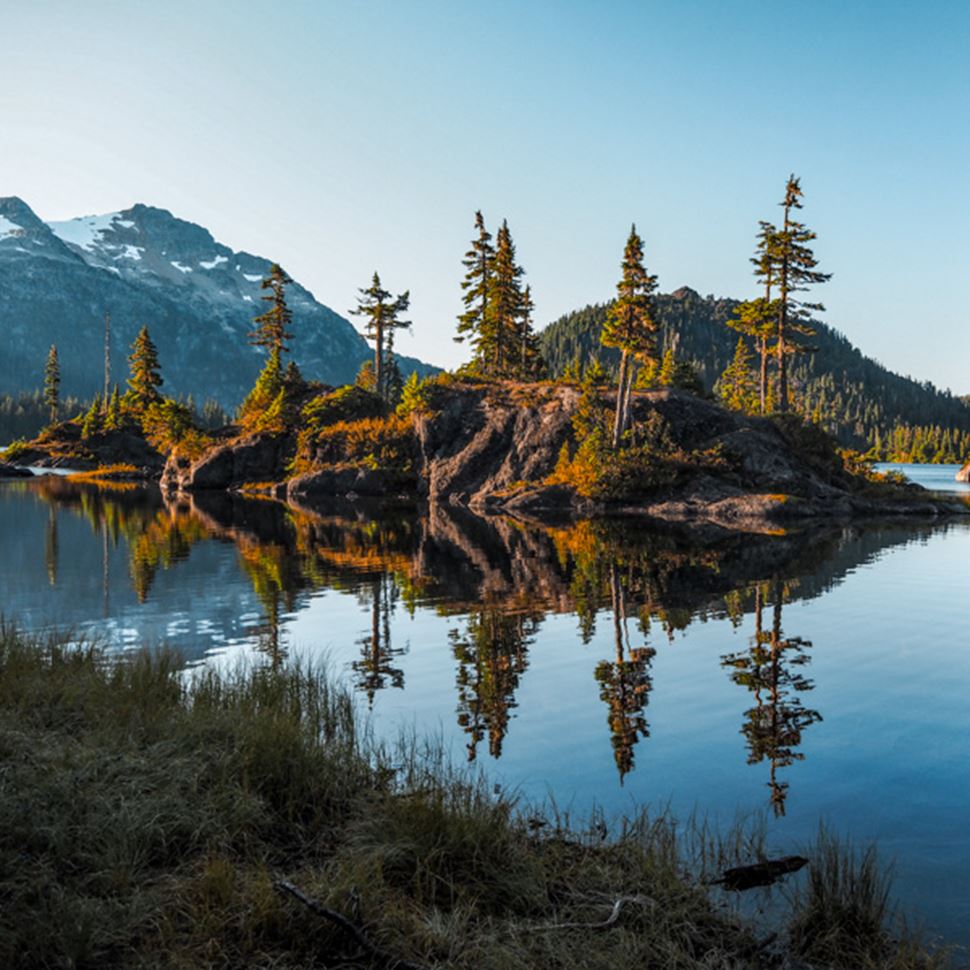 Source Wikipedia: Vancouver Island, off Canada's Pacific Coast, is known for its mild climate and thriving arts community. On its southern tip is Victoria, British Columbia's capital, and its boat-lined Inner Harbour, neo-baroque Parliament Buildings, grand Fairmont Empress Hotel and English-style gardens. Harbour city Nanaimo, home of chocolate-and-custard Nanaimo bars, has an Old City Quarter with shops, galleries and restaurants.